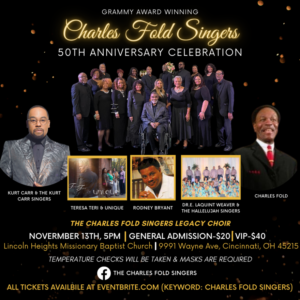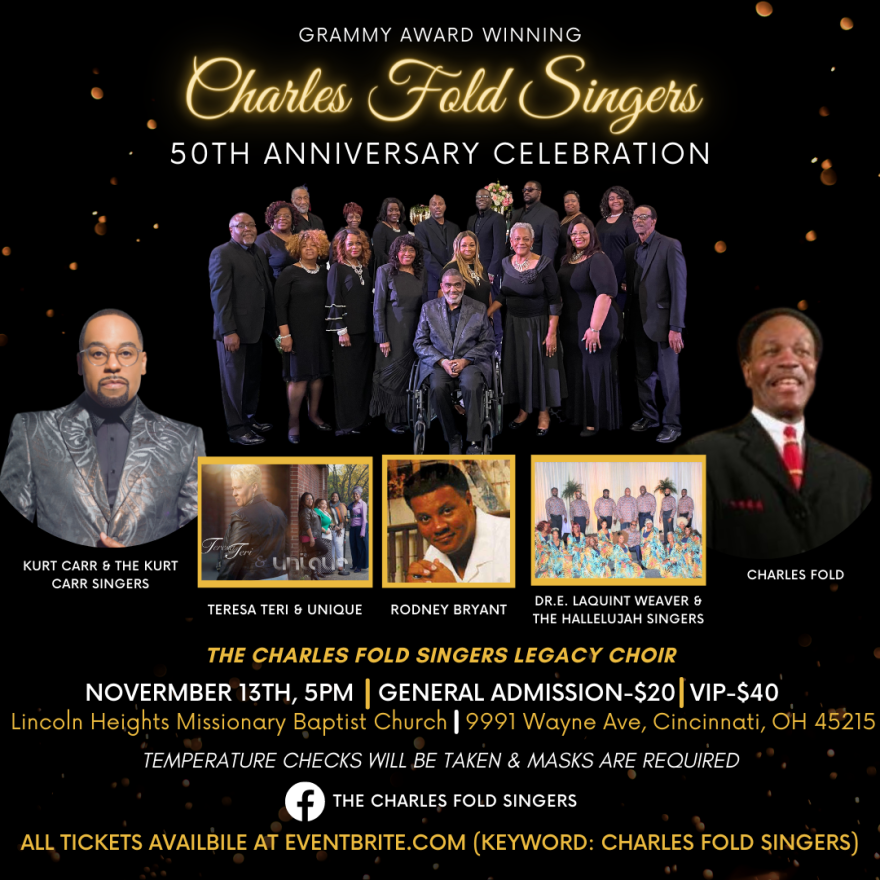 By Robert M. Marovich
On Saturday, November 13, 2021, the Grammy Award-winning Charles Fold Singers of Cincinnati celebrated their 50th Anniversary with a program at Lincoln Heights Missionary Baptist Church, where Dr. Fold had been minister of music.
Maryanne Zeleznik on Cincinnati Public Radio's "Cincinnati Edition" conducted an interview with Charles Fold's sister Christine Brown, one of only two living founding members of the group; Lincoln Heights Missionary Baptist Church Director of Music and Gospel Music Workshop of America National Board Member Ron Logan, the other founding member of the group; Zion Global Ministries Pastor Freddie Piphus; and Cincinnati Pops Orchestra Conductor John Morris Russell.
Listen to the full interview here:
https://www.wvxu.org/show/cincinnati-edition/2021-11-08/gospel-music-group-charles-fold-singers-celebrate-50-years
Written by : Bob Marovich
Bob Marovich is a gospel music historian, author, and radio host. Founder of Journal of Gospel Music blog (formally The Black Gospel Blog) and producer of the Gospel Memories Radio Show.