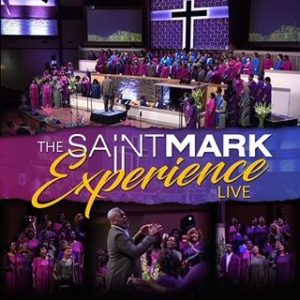 "He's Never Failed Me Yet"
Saint Mark Sanctuary Choir
From The Saint Mark Experience Live (2018)
https://store.cdbaby.com/cd/saintmarksanctuarychoir
By Bob Marovich
From the opening strains of "He's Never Failed Me Yet," the Sanctuary Choir of Saint Mark Baptist Church in Little Rock, Arkansas, is unrelenting in its praise of an unfailing God.
Backed by deliciously thick harmonies from the open-throated choir, the lead singer declares that "Momma may fail / Daddy may fail / Sister may fail / Brother may fail / Friend may fail / Pastor may fail," but God won't fail.
Under the leadership of Darius Nelson, the choir dedicated its album to the memory of their friend and champion, Lady Donna Creer. A longstanding executive in the Gospel Announcers Guild of the Gospel Music Workshop of America, Creer and her husband passed away in a house fire in June 2013. Homegoing services were held at Saint Mark.
Lady Creer would have been proud to know that in November of that year, the thunderous Saint Mark Sanctuary Choir was named the National Winner of the Verizon How Sweet the Sound competition for the best church choir in America.