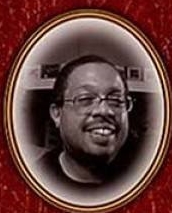 JGM received word today from the Chicago Area Gospel Announcers Guild that Bro. Nash Shaffer Jr. passed away after an extended illness.
Shaffer's "Sunday Morning Golden Gospel" radio program was a staple of the Chicago airwaves for many years. His love for, and knowledge of, classic gospel music was limitless. He grew up around the greats and accompanied many of them on organ, sometimes at a moment's notice. He appeared on the "Jubilee Showcase" television program numerous times and was featured on In The Right Hands (The Sirens Records), along with fellow keyboard wizards Geraldine Gay Hambric and Jessy Dixon. Nash also performed on Anthony Heilbut's Chicago gospel projects.
Needless to say, Nash is playing organ for the celestial choir, and greeting many, many friends on the other side.
Homegoing details:
Musical Tribute
Friday October 3, 2014 – 7:00 pm
Homegoing Service
Saturday October 4, 2014
Wake – 10:00 am – 11:00 am
Service – 11:00 am
All Services will be held at the
Christian Tabernacle Church
4712 South Prairie Avenue
Pastor Maceo Woods officiating