RCA INSPIRATION TO RELEASE NEW MUSICFROM THE VOICES OF FIRE CHOIR, IN PARTNERSHIP WITH PHARRELL WILLIAMS' I AM OTHER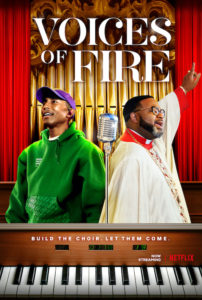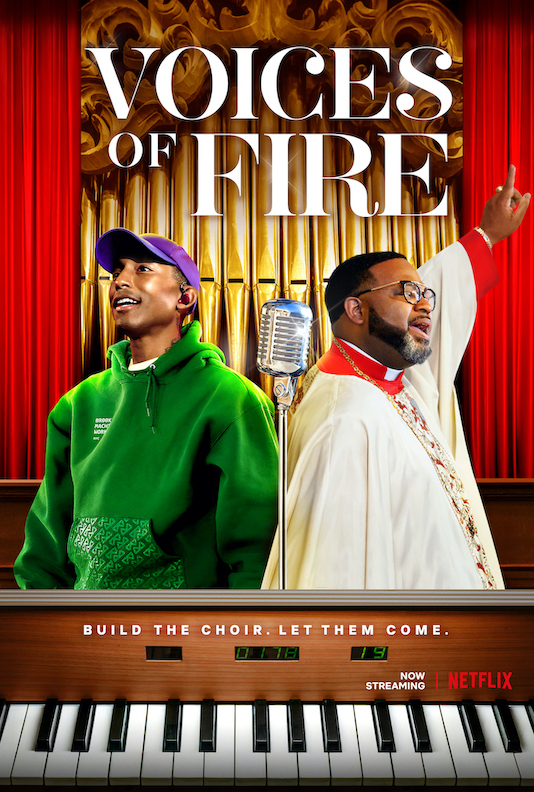 (Nashville, TN) – November 23, 2020 – RCA Inspiration, one of the premiere labels in Gospel and inspirational music, announces a record deal with Voices of Fire, to release new music from the new choir, in partnership with Pharrell Williams' company i am OTHER.
The newly-formed choir stars on the Netflix docuseries "Voices of Fire," led by Williams' uncle Bishop Ezekiel Williams. The docuseries debuted on the streamer Friday November 20th and Williams serves as an executive producer on the project.
The Voices of Fire choir will record its first full-length album, to be released by RCA Inspiration in partnership with i am OTHER at a future date.
Bringing together a diverse lineup of the best new talent in their hometown community, the "Voices of Fire" Netflix series documents the journey of forming this new choir as Bishop Ezekiel Williams, Pharrell Williams, and a team of other influential gospel leaders lead a search for fresh voices in the Hampton Roads, VA region. Bishop Ezekiel Williams, a well-respected faith and musical leader in the area, teams up with a core group of gospel leaders with the mission to build one of the world's most inspiring gospel choirs, spotlighting talent of all ages, ethnicities, backgrounds, and their varied backstories.
Phil Thornton, SVP and General Manager of RCA Inspiration, says: "As a Virginia native myself, I am thrilled for RCA Inspiration to partner with i am OTHER and introduce the new music of Voices of Fire. Choir has continued to be a longstanding cornerstone for Gospel music around the world and influence for countless artists through the years, and I look forward to showcasing the incredible group of talent in this choir."
Bishop Ezekiel Williams says: "It is surreal to know that good things truly do come to those who wait, and that dreams and desires really do come true. I look forward to bringing more than 40 years of musical experience to the table and collaborating with equally talented artists, as we craft a symphony of voices that will stretch the musicalities of Voices of Fire. I sincerely believe that, through Gospel music, this project will touch, influence, and change the lives of individuals from all walks of life."
Check out the new Netflix series "Voices of Fire": https://www.netflix.com/title/81005127 
Written by : Bob Marovich
Bob Marovich is a gospel music historian, author, and radio host. Founder of Journal of Gospel Music blog (formally The Black Gospel Blog) and producer of the Gospel Memories Radio Show.