"Bow Down"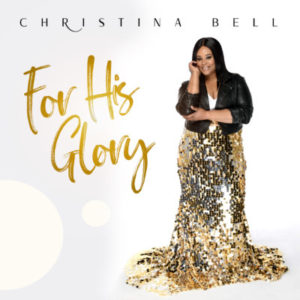 Christina Bell
From the Malaco CD For His Glory
www.malaco.com
By Bob Marovich
It's not easy being the psalm to follow the popular Psalm 23 ("The Lord is My Shepherd").
Nevertheless, Psalm 24 has plenty of wonderful imagery to offer and Christina Bell must agree. The former Z'iel member sets its opening lines to a bracing P&W rhythm on her new single, "Bow Down."
From Bell's September 2019 debut album for Malaco Music Group, "Bow Down" is the kind of aerobic selection frequently employed today to open worship services. Though Bell's contralto has plenty of depth and shading, this song only requires her to exhort, which she does capably.
Produced by Dontaniel Jamel Kimbrough, the song and album were recorded live at Gateway Church in Bell's hometown of Shreveport, Louisiana.