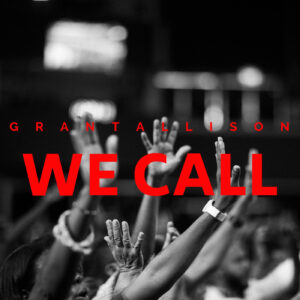 "We Call"
Grant Allison IV
One Nation Under God Records (Release date: April 14, 2020)
www.grantallisoniv.com
By Robert M. Marovich
Though worship pastor Grant Allison IV has a new single ("Here") and "We Call" has been around a while, I'm nevertheless struck by the loveliness and power of the latter song.
"We Call" is orchestrated dramatically to fit its message of a community calling on Jesus during times of confusion. The chorus is deliberately hypnotic to capture the hushed vibe of a worship moment. It's well-sung P&W with a pop flavor, courtesy of the thumping drums and recurrent electric guitar riff. It stops just short of a full-on musical explosion.
Grant recently earned his bachelor's degree in modern music from Visible Music College, and leads worship in Chicago, where he resides with his wife and daughter. Let's hope we hear more from this young man in the future.
Written by : Bob Marovich
Bob Marovich is a gospel music historian, author, and radio host. Founder of Journal of Gospel Music blog (formally The Black Gospel Blog) and producer of the Gospel Memories Radio Show.