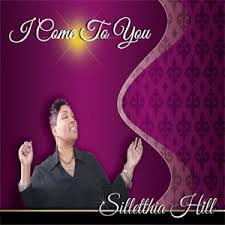 "I Come To You"
Some Mystique Music (2014)
Backed by a robust choir, Atlanta's Silletthia Hill weaves compelling bluesy melismatic runs over a gently rolling melody punctuated by a warbling organ.
"I Come To You," written by Brian Cosby, is a pledge of complete and total service to the Lord because of His grace and mercy. It builds from quiescence to majestic exuberance. The choir is extraordinary.
Hill honed her skills singing background for Vanessa Bell Armstrong and James Bignon, and in the gospel group Inspiration, with her sisters Florence Smith, Anita Hill, and Kutania Ingram. She shows great versatility in this performance.