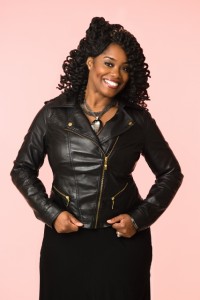 "Holy Spirit"
Marjane'
J Jane Music Group (2015)
www.marjanemusic.com
Marjane's lovely vocals float over this passionate, urgent call for spiritual guidance in daily life. The background vocalists are all Marjane, too—a multi-tracking technique first used in gospel in the early 1950s by Clara Ward and fellow West Coaster Doris Akers.
The R&B flavor to the track harkens back to Marjane's initial pursuit of a secular music career before she tired of being objectified by a fashion-and-looks obsessed industry. Singing for God was how she began and where she returned.
"Holy Spirit" is the Stellar-nominated indie singer-songwriter's latest radio single and a track from her latest album, Grateful.