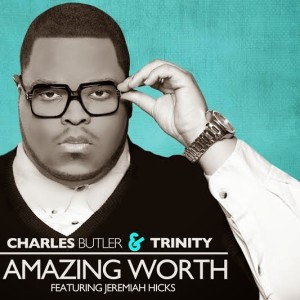 "Amazing Worth"
Charles Butler & Trinity feat. Jeremiah Hicks
From the EPM Music Group CD Better
www.epmmusicgroup.com
Gospel enthusiasts first became aware of Washington, DC's Charles Butler & Trinity when the ensemble backed Earnest Pugh on his 2009 hit, "Rain On Us."  In February 2013, the group released its debut album, Better, on Pugh's EPM Music Group imprint.
"Amazing Worth" is the latest single release off of Better.  While the song follows Pugh's formula for delivering graceful P&W anthems, the passion of the singers is what sells it. Together with the musicians, Jeremiah Hicks and Trinity eke every ounce of utility from the selection, from its quiescent opening to the dramatic, multi-layered conclusion.