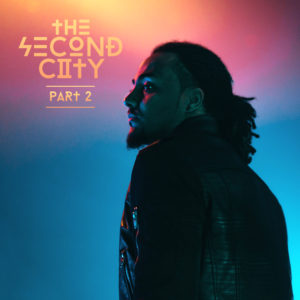 "Even Louder"
Steven Malcolm feat. Leeland
From the IVAV (Word Entertainment) EP
The Second City, Pt. 2 (release date: June 8, 2018)
www.StevenMalcolm.com
By Bob Marovich
"Even Louder," written by Steven Malcolm and Leeland Mooring, blends musical understatement with Malcolm's declarative rap about the many wonders of salvation.
Its lullaby-like melody, incessant beat, atmospheric swirl of background voices (courtesy of Christian worship band Leeland), and string-laden interlude combine to create a captivating conclusion to Malcolm's second in a four-part EP series called The Second City.
From Grand Rapids, Michigan, Steven Malcolm is part Jamaican and celebrates his roots on the EP as well as in its title, which refers to Montego Bay, Jamaica's Second City.  Watch JGM for an interview with Malcolm later this week.