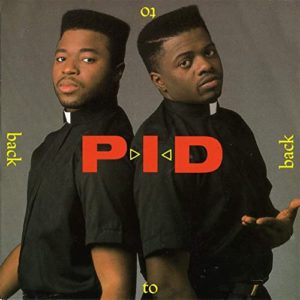 By Nicole McCray
Special Feature – Journal of Gospel Music
www.nicolemccray.com
Christian music has been chiefly regarded as hymns. However, it has evolved into a multitude of genres, breaking the barrier between what people think of as "typical church music" and branching out into other styles, all of which remain grounded in worship.
Independent artists are emerging in Christian music, and with the majority of Americans today identifying as Christian, religion makes up a massive chunk of popular culture. In addition, evangelicals are influencing others in the ways of Jesus. Christian bands and artists are creating hit songs, bridging gaps between secular and Christian music. Christian artists are writing gospel songs with a broad appeal and across more than one style.
Growth of Christianity in Media and Music
Evidence supports how Christianity has made its way into mainstream entertainment. Christian books still comprise a significant portion of the book industry, and Christian-themed movies are set to be a billion-dollar industry. The movie The Passion of the Christ brought in $400 million nationwide.
Christian rock groups became popular in the 1990s, with artists like Jars of Clay, Audio Adrenaline, and Switchfoot appearing on the airwaves. Pulling away from its classical roots, this religious music was designed to appeal to a younger generation. Gospel has consistently remained a popular Christian style of music and it has made its way into the mainstream, as well.
Bridging The Gaps
Where choirs in churches used to sport robes, now anything goes. There is an all-encompassing welcome surrounding churches, and worship music has transformed into more modern, mainstream pop.
Christian music has overcome criticism to its shift away from a more traditional worship style because the truth is that the gospel is for everyone. So is it okay that Christian artists write songs designed to appeal to a much broader audience? Who is to say that Christian music needs to uphold a particular genre or style? The sincerity in which these artists release their music, while adhering to Christian values and a moral compass, provides listeners with guidance and positivity.
This sonic change has attracted more people to the church. Music has always been a universal language and speaks to people of any age, gender, or background. Popular music is a foundation and common ground to develop relationships and bring people together. Christian music has taken note and adjusted in the same fashion.
Like songs created by Hillsong, Christian music makes it easy for people to join in the singing. It no longer relies on complex harmonies that are difficult to follow. As a result, Christian songs are more likely to be added to your next playlist.
Digital Advances in Christian Music
People writing worship music for meetings and mass assemblies started asking themselves, "Why can't we do what [name popular music artist here] does with their songs?"
This revelation, in correlation with popular music, created an innovative spin on how Christian music has evolved. Now there are full bands with their own songwriters and lead singers. The Internet era has witnessed digital advances in music mixing and mastering, and Christian music has risen to the call. Christianity is the only religion that has made it to the top of popular music charts and has its own space on various streaming services, including iTunes and Spotify.
Christian Hip-Hop, Pop, and Gospel Rise
Licensing companies like Marmoset feature Christian hip-hop artists like Raging Moses and P.I.D. (Preachers in Disguise, as they are so cleverly named). They are featured in numerous creative projects, including television, commercials, streaming advertisements, and feature films. Some artists like Chance the Rapper incorporate gospel music into some of their songs to appeal to Christian listeners.
Other Christian artists like Lauren Daigle, Twenty-One Pilots, and Lecrae have seen success within secular circles, and as a result, their songs have put Christian thoughts into young minds. However, even with the rise of their musicianship, they have not abandoned the Christian message in their lyrics.
Gospel artists have dominated the Christian mainstream music scene, with top artists such as Tasha Cobbs Leonard and Kirk Franklin commanding the Billboard charts. However, the gospel industry has also seen changes over the years, evolving from traditional sounds to contemporary and urban music, with even a little bit of rock mixed in.
The praise and worship movement has spread across churches. There has been a decline of traditional choirs as places of worship favor smaller praise teams that offer more accessible music to teach and learn. The changes and advances across Christian music and genres have opened up doors to new generations of worshippers.
Christian Music is for All
What these artists can do for the Christian culture is valuable and they have impacted Christian communities enormously. They have paved the way for a future of growing faith with innovative methods for doing so. Finding their way to mainstream success will allow the positive word of God to be received by all.
Written by : Bob Marovich
Bob Marovich is a gospel music historian, author, and radio host. Founder of Journal of Gospel Music blog (formally The Black Gospel Blog) and producer of the Gospel Memories Radio Show.