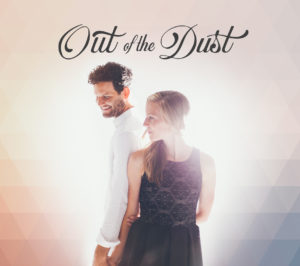 "How Deep the Father's Love for Us"
Out of the Dust
Discovery House Music (release date: March 7, 2017)
www.outofthedustmusic.com
I'm inclined to think that English songwriter Stuart Townend is a nineteenth-century hymnist reincarnated.
His 1995 composition, "How Deep the Father's Love for Us," as covered by the husband-and-wife duo Out of the Dust on their self-titled debut album, sounds like it comes straight outta the Southern Harmony, a shaped-note hymnal, or a Shaker hymnbook.
Its beautiful simplicity, honored by Chris and Stephanie Teague's delicate reading, makes it a keeper, suitable for singing in all types of worship services and liturgical settings. A choir version, sung a cappella, would be splendid. But this recording is drop-dead gorgeous.