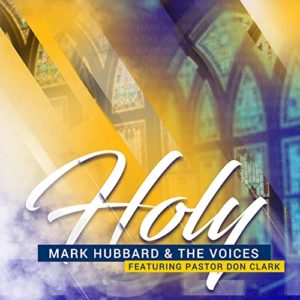 "Holy"
Mark Hubbard & the Voices feat. Pastor Don Clark
Independent (release date: March 15, 2021)
By Robert M. Marovich
Growing up in the Catholic church, we'd sing "Holy Holy Holy" with such lackluster spirit that I wasn't sure whether we were worshiping God or putting Him to sleep.
Since then, I've heard many arrangements from African American Protestant church ensembles that bring out the intended brightness of the nineteenth-century hymn. Arrangements like "Holy," by Chicago's own Mark Hubbard & the Voices, for example.
Hubbard's studied choir tucks the hymn neatly within Valencia Lacy's original composition as Pastor Don Clark of the Eagles Nest Worship Center in south suburban Chicago exhorts in the foreground. It's a thing of beauty, like a solitary candle illuminating a darkened cathedral.
The recording fades out abruptly around the four-minute mark, suggesting that the album version is even more affecting.
Written by : Bob Marovich
Bob Marovich is a gospel music historian, author, and radio host. Founder of Journal of Gospel Music blog (formally The Black Gospel Blog) and producer of the Gospel Memories Radio Show.