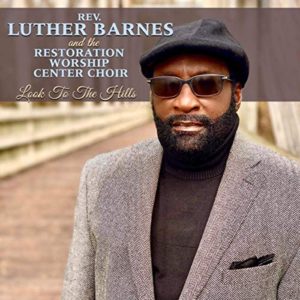 "Look to the Hills"
Rev. Luther Barnes & the Restoration Worship Center Choir
Shanachie / SRT Entertainment (release date: January 24, 2020)
www.shanachie.com
By Bob Marovich
On the heels of "God's Grace," a remarkable hit for the Reverend Luther Barnes and the choir from his Restoration Worship Center in Rocky Mount, North Carolina, comes another heartwarming single, "Look to the Hills."
Barnes takes Psalm 121 as his text for this selection. Citing money problems as well as adding an alarming verse about a health scare that one can only hope is not autobiographical, he and the choir offer a reassuring message of the power of faith. With one foot in gospel quartet and the other in the gospel choir, the song does both forms of sacred music proud.
A new full-length album from Barnes and the choir is expected sometime this spring.
Written by : Bob Marovich
Bob Marovich is a gospel music historian, author, and radio host. Founder of Journal of Gospel Music blog (formally The Black Gospel Blog) and producer of the Gospel Memories Radio Show.