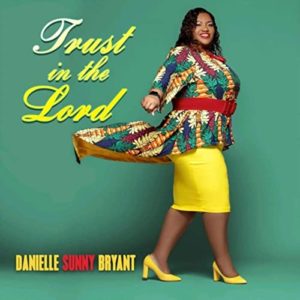 "Trust in the Lord"
Danielle Sunny Bryant
Ndamix Music Group (release date: November 13, 2020)
By Robert M. Marovich
On "Trust in the Lord," Danielle Sunny Bryant encourages the discouraged by setting Proverbs 3: 5-6 to a meaty contemporary arrangement.
Bryant's attractive vocalizing toggles between modern and traditional, demonstrating her comfort with both styles. Starting out even-keeled, she moves the song toward the vamp, where the background vocalists do the melodic lifting so she can turn up the temperature and deliver a bluesy evangelism.
The preferred extended version gives listeners a larger dose of Bryant's vocal proclivities, including falsetto whoops and gut-wrenching growls. No doubt her experience overcoming a life-threatening illness fuels her passionate reading of the lyrics and the subsequent ad lib during the vamp.
Active in the Gospel Music Workshop of America, Danielle Sunny Bryant has earned several Rhythm of Gospel Awards. "Trust in the Lord" was produced by Jerald Bryant and Jawad Mills of Icon Recording Studios.