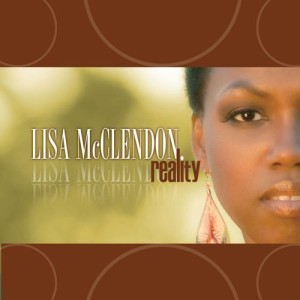 Lisa McClendon
Reality
BluSoul Entertainment 2010
www.LisaMcClendon.com
Lisa McClendon wants to put her life on pause, and is pretty sure you do, too.
The uber-cool singer's fourth CD, Reality, is about escaping the daily onslaught of perceived urgent/important issues and focusing on what really matters, including our spiritual lives.
McClendon's musical palette, which she calls "inspirational soul," is ideal for getting the message across. Her pillowy vocals contain shades of Sade, Erykah Badu, Lauryn Hill and Roberta Flack. In an orchestra of voices, she's the muted cornet, conjuring wistful regret and unbridled optimism. Backing her are calming, liquidy sounds, like an aural zen fountain. All of this makes Reality a patchwork of cool-down tracks designed to move listeners from life's interstate to the blue highways. Here they can connect with their identity and purpose, rekindle a spiritual relationship with God, and keep from losing their minds.
The current single, "Pause," best expresses the album's theme. Surrounded by shouting children and all matter of daily clutter, McClendon wishes she had a remote control to put life on pause and get back to "my space." And I don't think she means the popular social networking website, though she does have a presence there.
On "Makeover," McClendon likens the regeneration process to an internal makeover. We don't spend "enough time on the inside," she sings regretfully. As a working mother with an artist's frenetic schedule, she knows whereof she sings. To this point, "Thank You" points out that God makes strong women to overcome these challenges. "Alright" teaches that the journey from stridence to silence is going to be alright, because God is in charge.
Reality is dreamy, atmospheric and personal, but not in a self-indulgent way. McClendon's intent is to help her listeners move towards a richer life-spirit balance. We are God's creatures after all, and deserve better. As she notes, gleam in her eye, on "Who I Am," God made her, but "did I forget to mention, He took his time/When He made my kind?" Dear God, that was time well spent.
Four of Five Stars
gPod Picks: "Pause," "Please Help Me Now."
Reviewed by Bob Marovich for The Black Gospel Blog.
Written by : Bob Marovich
Bob Marovich is a gospel music historian, author, and radio host. Founder of Journal of Gospel Music blog (formally The Black Gospel Blog) and producer of the Gospel Memories Radio Show.