"The Ride"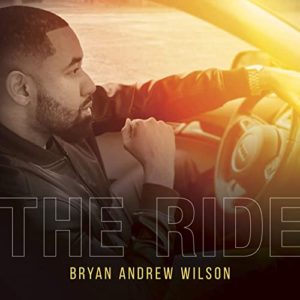 Bryan Andrew Wilson
Bryan's Songs / The Orchard
(release date: February 26, 2021)
By Robert M. Marovich
Gospel music enthusiasts have heard Bryan Andrew Wilson grow up from  child soloist on the Mississippi Children's Choir's "His Eye is on the Sparrow" to the singer-songwriter cranking out mainstream gospel hits such as "Overflow" and JGM's favorite, "Turning Away."
But as child stars from Shirley Temple to Michael Jackson could attest, fans tend to want to keep you forever young, permanently fixed as if in artistic amber.
Wilson's new single, "The Ride," complete with Trap vibe, is his declaration of adulthood. It's also gospel music following the predominant pop style to reach new souls—something it has done since Thomas A. Dorsey's day. Finally, the smooth-flowing and melodic selection articulates the search for clarity amidst the confusion of life that often colors lyrics by younger gospel artists.
To the naysayers, I suggest a mountain is being made out of a molehill. "The Ride" may not be your grandmother's gospel music, and may not even be your mother's, but it is not significantly different from what artists like J Moss and Deitrick Haddon have been doing for some time.
Written by : Bob Marovich
Bob Marovich is a gospel music historian, author, and radio host. Founder of Journal of Gospel Music blog (formally The Black Gospel Blog) and producer of the Gospel Memories Radio Show.