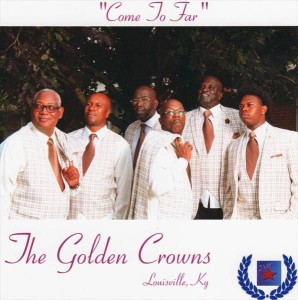 The Gospel Division of Sharp Records informed the Journal of Gospel Music yesterday that Eric Allen Byrd of The Golden Crowns of Louisville, Kentucky, has passed away.
Allen was the quartet's manager, lead and background vocalist, and songwriter for many years.
First organized in Bowling Green, Kentucky, as the Shanklin Brothers, the Golden Crowns made one 45 each for the Wonderful and BJ labels.  In 2015, the Golden Crowns signed with Sharp Gospel. See JGM's review of their 2015 release, Come Too Far, here.
JGM extends its condolences to the family, friends, and fans of Eric Allen Byrd.
Written by : Bob Marovich
Bob Marovich is a gospel music historian, author, and radio host. Founder of Journal of Gospel Music blog (formally The Black Gospel Blog) and producer of the Gospel Memories Radio Show.