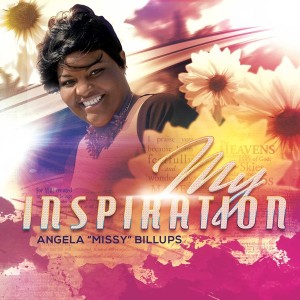 "My Inspiration"
Angela "Missy" Billups
E'Mazin Entertainment/Missy B. Music (2014)
Best known for her churchy traditional songs, Angela "Missy" Billups, accompanied by a background vocal group, delivers a contemporary worship song to express gratitude to God for graces bestowed. She drops a couple of lines of verse from "Total Praise" in the vamp, then concludes, "When I thought was going to lose my mind / God, you stepped in the nick of time."
The song is good and shows that Missy is exploring new territory for her singles, but I much prefer Missy's traditional side.
Written by : Bob Marovich
Bob Marovich is a gospel music historian, author, and radio host. Founder of Journal of Gospel Music blog (formally The Black Gospel Blog) and producer of the Gospel Memories Radio Show.