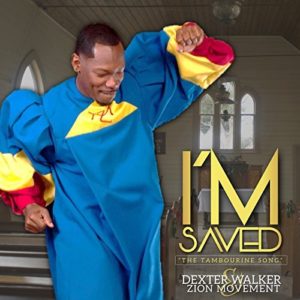 "I'm Saved"
Dexter Walker & Zion Movement
(release date: December 1, 2017)
Available from Amazon.com
By Bob Marovich
Chicago is a choir town. Always has been.
One of Chicago's current crop of choir stars is Dexter Walker & Zion Movement. Crowned the best church choir in America at the 2012 Verizon How Sweet the Sound contest, the group has a new single, "I'm Saved."
"I'm Saved" evokes the exuberance of Ricky Dillard & New G and Chicago Mass Choir with its energetic tempo, rhythm thick with tambourine jingles (it's subtitled "The Tambourine Song," after all), and rotund gospel choir harmonies sung at high volume.
Hearing the song on the radio makes the listener long to see the choir in action.