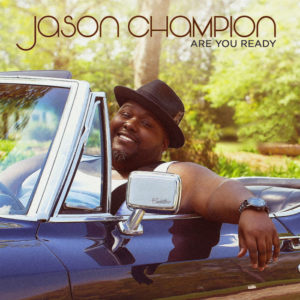 "Are You Ready"
Jason Champion
My Block Records (release date: October 27, 2017)
By Bob Marovich
To a mid-tempo boogie-woogie rhythm, gospel singer Jason Champion asks the ultimate salvation question: are you ready for Jesus when He comes?
He then lets loose with a couple of Sam Cooke yodels and declares he's ready – in fact, he already has his bags packed. Now that's ready.
The song's loose and engaging doo-wop drive is given Technicolor treatment in Derek Banks' video, which depicts Champion dressed in retro clothes, driving a retro car, and playing a retro upright piano at an old farmhouse in the country.
Champion was assisted in writing "Are You Ready" by Jayshawn Champion, Eric Dawkins, and Warryn Campbell; Campbell also produced the track.
Jason Champion is a recent signee to My Block Records and his debut album for the label, Until Forever, is slated for release sometime this year. His first and only album, Reflections, was nominated for a Grammy Award.
Written by : Bob Marovich
Bob Marovich is a gospel music historian, author, and radio host. Founder of Journal of Gospel Music blog (formally The Black Gospel Blog) and producer of the Gospel Memories Radio Show.