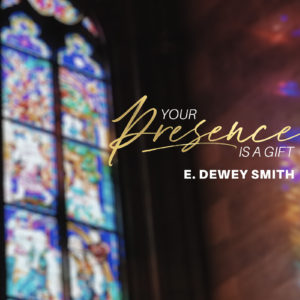 "Your Presence is a Gift"
E. Dewey Smith
Pebble Street Records (release date: March 5, 2021)
By Robert M. Marovich
If Dr. E. Dewey Smith, senior pastor of the House of Hope in Georgia, wanted to come out of the chute with just the right solo debut single, he could do no better than "Your Presence is a Gift."
Produced by John Webb and featuring Zaviel Janae and BET Sunday Best finalist Zebulon Ellis in the team of background vocalists, the song finds Smith delivering what amounts to his testimony in the silkiest vocals this side of Brian Courtney Wilson.
The sparkling string arrangement augments a melodically inventive and dynamically smart selection. Exquisite.
Written by : Bob Marovich
Bob Marovich is a gospel music historian, author, and radio host. Founder of Journal of Gospel Music blog (formally The Black Gospel Blog) and producer of the Gospel Memories Radio Show.