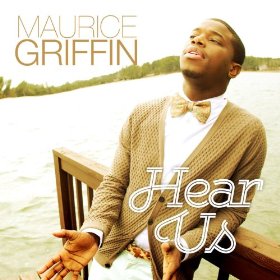 "Hear Us"
Maurice Griffin
MGM Chicago Music Group
www.mauricegriffinonline.com
Maurice Griffin went from being in the Chicago-based gospel group New Direction to winning the Gospel Music Workshop of America Gospel Treasure competition in 2007, then to being a finalist on Season Two of BET's Sunday Best. He was nominated for a 2013 Stellar Award for Best Artist of the Year.
Part of the reason for Griffin's upward trajectory is his vocal agility and capacity to read a praise lyric with just the right mix of conviction and pacing. He demonstrates all of this on "Hear Us," a single that he released last year and sounds just as fresh today.
It's never too late to recognize an excellent recording from a gospel artist who gets better with every passing year.
Written by : Bob Marovich
Bob Marovich is a gospel music historian, author, and radio host. Founder of Journal of Gospel Music blog (formally The Black Gospel Blog) and producer of the Gospel Memories Radio Show.