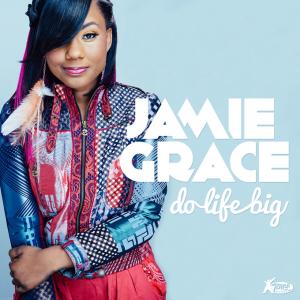 "Do Life Big"
Jamie Grace
From the Gotee album Ready to Fly (2014)
www.gotee.com
Isn't it a pity and a shame how many in the gospel music community ignored Jamie Grace's "Beautiful Day," despite its longevity on the Billboard charts?
It reminds me of how songstress Heather Headley won a Grammy for her worship masterpiece, Audience of One, yet the album made no noise at the Stellar Awards that year.
Nevertheless, Grace's new single, "Do Life Big" ought to help awaken more in the industry to the cheerful, life-embracing inspirational singer. Sugary-sweet pop beats support Grace's effervescent vocals. "I came to give you life," she sings, "So spread your wings and fly." Her joie de vivre could not be more palpable.