Photo highlights from the screening of The Sweet Sisters of Zion: DeLois Barrett Campbell and the Barrett Sisters, produced and directed by Regina Rene.
The screening and live performance occurred at the Chicago Independent Movies and Music Festival (CIMMfest) at Chicago's Chop Shop/1st Ward Sunday, May 4, 2014. The audience was so wowed by the documentary that they all but demanded someone reissue all out of print Barrett Sisters recordings and that the film be strongly considered for airing on PBS.
Special thanks to the film's touring team of Prof. L. Stanley Davis, Fran Allen-Leake, and Lynn Orman.
Rodessa Barrett Porter, Tina Brown, Billie Barrett Greenbey performing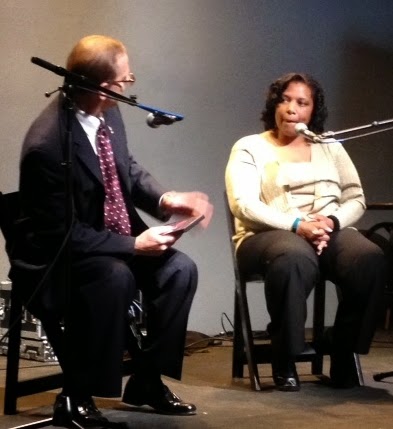 Producer/director Regina Rene discusses the film with host Bob Marovich of WLUW's Gospel Memories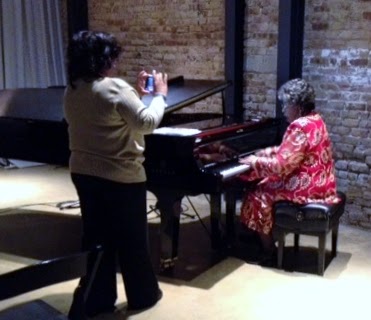 Regina Rene videos Rodessa singing and playing piano prior to the screening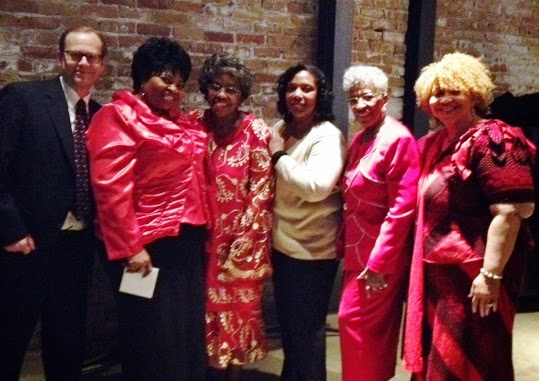 l. to r.: Bob Marovich, Tina Brown, Rodessa Porter, Regina Rene, Billie GreenBey, Cherli Montgomery
Written by : Bob Marovich
Bob Marovich is a gospel music historian, author, and radio host. Founder of Journal of Gospel Music blog (formally The Black Gospel Blog) and producer of the Gospel Memories Radio Show.