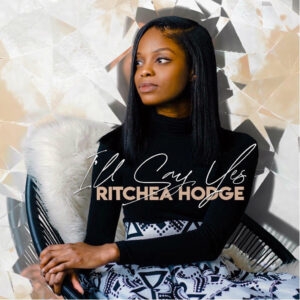 "I'll Say Yes"
Ritchea Hodge
Independent (release date: May 17, 2021)
https://www.teammade.ca/ritchea-hodge
By Robert M. Marovich
It's always a treat to hear fresh new voices in any genre, and Ritchea Hodge is one of them in gospel music.
Born and raised in Brampton, Ontario, and a member of the Toronto worship collective MADE Music Group, Hodge delivers her debut, "I'll Say Yes," as a powerful declaration of discipleship. She reminds me of a younger Jekalyn Carr, especially when she interjects growls in her vocal runs during the vamp.
The song has a drive that says more than "yes" to God's will—it says Ritchea Hodge is a force to reckon with when it comes to gospel singing.