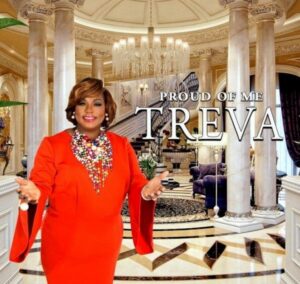 "Proud of Me"
Treva
Chezmusique (release date: June 18, 2022)
www.trevajones.com
By Robert M. Marovich
Treva Jones is no stranger to gospel music or to the Journal of Gospel Music.
Written by the premier songwriter V. Michael McKay, "Proud of Me" is Jones's latest single. Her warm, resonant alto curls around a lyric that expresses the challenges as well as the joys of being a disciple of Christ. "When you look in my direction," she sings upward, "I pray that my reflection will make you put a smile on your face."
Produced by Sanchez Harley and co-produced by Paul Richards, "Proud of Me" has a show-stopping melody, a powerful bridge, a dramatic key change, and a fade that comes about a minute too soon. Simply beautiful singing and songcraft.