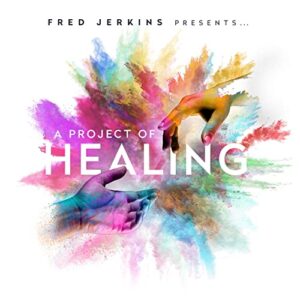 "I Believe"
Fred Jerkins feat. Bishop Paul S. Morton
From the DarkChild Gospel album A Project of Healing
By Robert M. Marovich
Not the 1953 inspirational pop song nor the James Fortune composition, this "I Believe" was written by Fred Jerkins and is the fifth radio single from A Project of Healing, his 2018 various artists concept album.
It is a confident anticipation of victory over life's troubles—in the album's specific case, the trouble is cancer.
The muscular vocal timbre of Jerkins and Bishop Paul S. Morton sets a dramatic tone for what amounts to a litany of affirmations ending with an explosion of emotion. "Change is gonna come," the two men sing, "I see it."
Written by : Bob Marovich
Bob Marovich is a gospel music historian, author, and radio host. Founder of Journal of Gospel Music blog (formally The Black Gospel Blog) and producer of the Gospel Memories Radio Show.