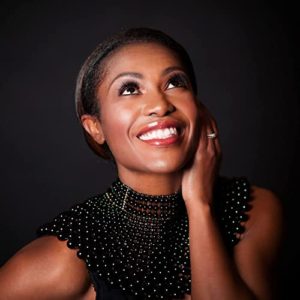 "More than Enough"
Tiff Jones
Independent (release date: August 27, 2021)
By Robert M. Marovich
"More than Enough" is a gorgeous meditation on the transformative power of God's love, made all the more beautiful by Tiff Jones' restful delivery. Her vocals and the delicate musicianship flow like gently cleansing water.
The harmonies on the lyrics about peace and grace are scrumptious. A key change at the end would have made it even more affecting.
It's the first songwriting credit for co-writer Nicole Thomas, a Chicagoan now living in the near western suburb of Oak Park (Donald Robinson is the other writer; he also produced the single). As this song demonstrates, sometimes less is more than enough. A possible contender for JGM Song of the Year.
Written by : Bob Marovich
Bob Marovich is a gospel music historian, author, and radio host. Founder of Journal of Gospel Music blog (formally The Black Gospel Blog) and producer of the Gospel Memories Radio Show.