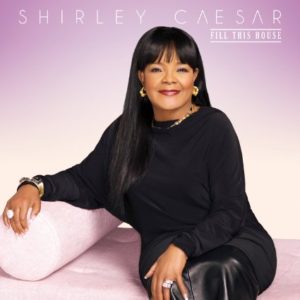 "Mother Emanuel"
Shirley Caesar
From the forthcoming Entertainment One Music CD
Fill This House
Available from digital retail outlets
Gospel songs with explicit social messages are a rarity these days, making Shirley Caesar's sobering memorial to the shooting at "Mother" Emanuel AME Church in Charleston, South Carolina, stand out all the more.
The mournful piano introduction gives way to Pastor Shirley's head-shaking solo on the contrast of such a hateful act of racism happening in a sanctuary of love and acceptance. She reminds us that the name of the church, Emanuel, means "God is with us." Shirley doesn't as much sing as wring the lyrics from a broken heart.
On the line, "He pulled a gun and changed the world for everyone," President Barack Obama can be heard reading the names of the slain. Gripping drama to the end, when Shirley concludes, as only a song about Emanuel AME can be concluded: "Thank you for your forgiving spirit."