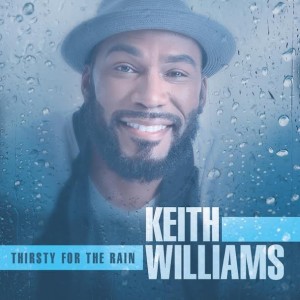 "Thirsty for the Rain"
Keith Williams
EPM Music Group / eOne Entertainment (2015)
www.epmmusicgroup.com
"Thirsty for the Rain," gospel crooner Keith Williams' latest single, is a conventional but energetic and earnest entreaty for God to send down the rain, meaning blessings. It's written by a committee, but an experienced one: Williams, Earnest Pugh, and Aaron Carter.
While this worship anthem doesn't take nearly as much advantage of Williams' warm vocals as did his 2013 album Tone for Worship–there's more call and response with the BGVs than straight-up lead work here–it will likely do well in the market because it bears lyric resemblance to label owner Earnest Pugh's big hit, "Rain on Us," and fits well with current radio fare.