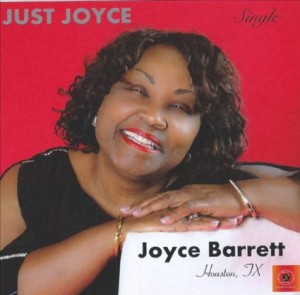 "He'll Understand"
Joyce Barrett
Sharper Brothers (2016)
www.sharpradiogospelsuperfest.com
Joyce Barrett of Houston, Texas, does some fine old-school singing on "He'll Understand," which on the CD single is credited to other writers, but presumably for the arrangement—the song is properly attributed to longtime National Baptist Convention music department leader Lucie Eddie Campbell, who wrote it in 1933.
Backed by a pumping band and a gospel quartet (with Roy Reed as executive producer of the single, could the BGVs be labelmates the Zion Jubilees?), Barrett gives the song an uptempo, quartet style treatment. She repeats the "Oh, when I come to the end of my journey" verse over and over, and it would have been ideal to hear the other verses, but nevertheless, she puts the song in full gear and sells it during the vamp.
Written by : Bob Marovich
Bob Marovich is a gospel music historian, author, and radio host. Founder of Journal of Gospel Music blog (formally The Black Gospel Blog) and producer of the Gospel Memories Radio Show.