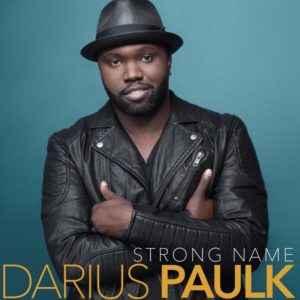 "Strong Name"
Darius Paulk
AIR / Malaco (2019)
www.malaco.com
By Bob Marovich
Darius Paulk, perhaps best known for penning Vashawn Mitchell's number one hit "Nobody Greater," demonstrated facility as a singer on his own 2012 EP, Lyrics and Melodies (which included his own interpretation of "Nobody Greater").
"Strong Name," Paulk's debut single for Malaco's Atlanta International Records imprint, is an equally extroverted proclamation of worship, a head raised and hands extended offering to the Most High.
Paulk's flights into falsetto are evocative of Mitchell as he navigates the song's easy melody until the song's final moments, when a growing musical intensity uncorks his desire to reflect on the many adjectives for the Lord. Excellent radio potential.