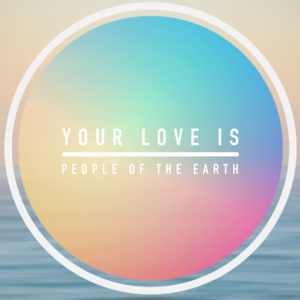 "Your Love Is"
People of the Earth
WeArePOTE Records (release date: September 18, 2020)
www.wearepote.com
By Bob Marovich
The pop-flavored "Your Love Is" draws on metaphors from nature to describe the beauty and the promises of the Lord.
The five-piece ensemble People of the Earth demonstrates its eclectic musical inspirations in abundance, as the song could easily air on American Top 40 and nobody would bat an eye. The music and melody are as sunny and optimistic as the message. If ever there was a Christian song that could also be categorized as a summer anthem, it's "Your Love Is."
Based out of Somerset, Kentucky, and Nashville, Tennessee, People of the Earth is comprised of Dustin Fenison (Vocals / Guitar), Jorge Lopez Jr. (Drums), Steve Hampton (Guitar), Josh Lopez (Keys, Vocals), Rhyan Shirley (Vocals), and Jason Richard (Guitars/Playback).