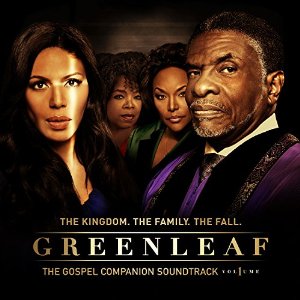 "Satan, We're Gonna Tear Your Kingdom Down"
Shirley Caesar
From the Greenleaf Gospel Companion Soundtrack, Vol. 1
www.malaco.com
Never mind Shirley Caesar the holiday meme sensation. The mighty traditional gospel singer gets down to what she has done effectively for more than sixty years on "Satan, We're Gonna Tear Your Kingdom Down."
To the intimidating thrum-thrum of marching warrior feet and penetrating harmonies from the choir, Pastor Shirley declares holy war on the Prince of Darkness. This old church song has never lost its ability to rattle the church rafters.
The single comes from the Gospel Companion Soundtrack, Volume 1, of Greenleaf, the Oprah Winfrey Network (OWN) television series about a family-run megachurch in Memphis.  The same album also offers the marvelous "The Master's Calling" by Deborah Joy Winans.
Written by : Bob Marovich
Bob Marovich is a gospel music historian, author, and radio host. Founder of Journal of Gospel Music blog (formally The Black Gospel Blog) and producer of the Gospel Memories Radio Show.